Range Of
Fire Arms
Let's Make Your
First Order
New Arrivals
Cartridge shell case size: Length is 6″. Width is 1″. Height is 4″.

Close style ammo cartridge holder is made of quality waterproof nylon. Shooter`s pouch is equipped with 2 rows of elastic loops for 12 or 16 gauge shells and may accommodate up to 12 cartridges.

This shotgun ammo wallet has two loops at the back to fix it on the belt. Accommodates belts up to 2 1/4 -Inch wide.

Classic ammo holder for shotgun shells closes with snap buttons to keep your cartridges safe and dry.

Belt ammo pouch is easy to clean and will keep rounds at hand.
Pistols
Shot Guns
The Winchester 1300 shotgun is also known as the 'Speed pump' shotgun, because of their very fast-cycling pump action, which makes these guns popular among both hunters and sport shooters. These shotguns also work well for home defense and security applications, especially as relatively short-barreled models with long magazines are also available. Winchester MODEL 1300 pump action shotgun chambered in 12Ga.The gun has a MOD screw in choke.28" barrel is excellent with minimal handling wear.
| | |
| --- | --- |
| Caliber | 9×19 mm |
| Weight without magazine | 750 g |
| Magazine capacity | 16 rd (10 rd) |
| Magazine weight (empty) | 85 g |
| Magazine weight (full) | 280 g |
| Lenght | 204 mm |
| Barrel length | 127 mm |
| Height | 139,5 mm |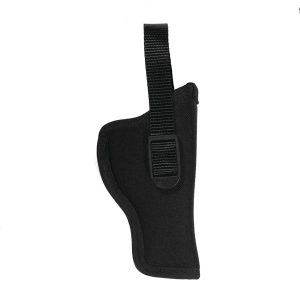 We pioneered the use of nylon in holsters more than 20 years ago and truly revolutionized the industry. Through countless days in the field – with hunters, law-enforcement agencies and the military – this incredibly tough, tightly woven material has proven itself up to the test.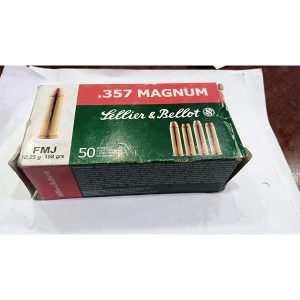 This 22 WMR cartridge by Sellier & Bellot sports a 45 grain copper plated round nose projectile. The bullet's shape conveys several advantages, as it excels at close distances, delivers superior energy on impact, and penetrates targets with ease. Because of the bullet's copper plating, it will stave off excessive fouling in your bore that would have quickly reduced your accuracy, making this round perfect for extended range sessions.
Manufacturer – Sellier & Bellot
Bullet – 45 grain copper plated round nose (CPRN)
Casing – Rimfire primed brass
Leupold Rifleman
Riflescope Rings,
Detachable, 1in,
0.897in Height,
Matte Black
Versatile, and available for many different rifles.
Windage Adjustable (STD Mounts)
Long Range STD (STD Mounts)
Maximum Accessibility (2 pc. Mounts)
2 Piece Bases (Mounts)
STD Rings
This replacement is used in conjunction with all of our forearms that incorporate anti-rotation screws. Sold a s a single screw.
Ammo
GAMO Match Classic is a precision pellet for training. GAMO Match Classic a relatively light weight and flat head that cuts targets cleanly makes this pellet tops for shooters wanting tight groups. High accuracy and excellent value for money.
Extremly accurate training pellet for the demanding shooters.
Take the sure shot on budget .32 ACP rounds. Prvi PartizanTM has your answer here… a 71-grain full metal jacket bullet for smooth, trouble-free feeding.
Practice made simple for your next visit to the range or plinking in the backyard. Brass-cased, Boxer-primed, fully reloadable. Non-corrosive. "IK" headstamp. Muzzle Velocity: 902 F.P.S. Muzzle Energy: 129 ft.-lbs. Packed 50 rds. / box, 1,000 rds. / case
Today they produce ammunition using high quality components which is used by hunters competition shooters law enforcement agencies and militaries around the world. – This product is brass-cased Boxer-primed non-corrosive and reloadable. It is both economical and precision manufactured by an established European cartridge producer.
Technical Information
Caliber: 9x18mm (9mm Makarov)
Bullet Weight: 93 Grain
Bullet Style: Full Metal Jacket
Case Type: Brass
Ballistics Information:
Muzzle Velocity: 1049 fps
Muzzle Energy: 224 ft. lbs.
Shooting Accessories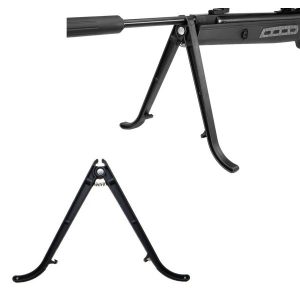 Black. Hard plastic. Spring-assist opening with leg locks. Extra foot grips prevent sliding or movement. Fits all Hatsan air guns.
The spare air cylinder for Hatsan BT65 and Galatian PCP air rifles. This model has a capacity of 255cc and is outfitted with a pressure gauge. Maximum fill pressure is 200 bar.
The air cylinder has a diameter of 35 mm and is 580 mm long. The Quick-Fill adapter will allow you to fill it in a matter of seconds.
Air stripper
For Select .22-cal Hatsan air guns
Acts like a compensator, removing turbulence
Mounts on muzzle
1/2″x20 TPI
3.076″ long
.94″ outside diameter
The sound moderator for PCP air rifles from Turkish manufacturer Hatsan. It is designed for calibers .177, .22 and .25 (4,5 mm, 5,5 mm and 6,35 mm). Your rifle will shoot more silently with this model attached.
It has a 1/2″ UNF thread and it can be easily mounted on the muzzle of your rifle. The moderator is 195 cm long and has a diameter of 31 mm. It weighs 200 g.
The extended muzzle break for Hatsan AT44 PCP air rifle. This model can be used with both .177 (4,5 mm) and .22 (5,5 mm) calibers. It has 1/2″ UNF thread and it can be easily mounted on the muzzle of your rifle.
This model is 59 mm long and has a diameter of 20 mm. It only weighs 24 g.
10rd mag with .177 caliber
10rd mag with .22 caliber
9rd mag with .25 caliber
Guns & Fire Arms