Range Of
Fire Arms
Let's Make Your
First Order
New Arrivals
Designed for comfort, The G48 combines a compact-size grip length, a built-in beaver tail and a minimal profile for a comfortably balanced, versatile grip that´s ideal for a variety of users.
The frame features elements of the Gen5 and Slimline series such the short trigger distance, a frame with a built-in beavertail, a reversible magazine catch and the incredibly accurate, match-grade GLOCK Marksman Barrel (GMB) and precision-milled front serrations.
Pistols
Shot Guns
The Winchester 1300 shotgun is also known as the 'Speed pump' shotgun, because of their very fast-cycling pump action, which makes these guns popular among both hunters and sport shooters. These shotguns also work well for home defense and security applications, especially as relatively short-barreled models with long magazines are also available. Winchester MODEL 1300 pump action shotgun chambered in 12Ga.The gun has a MOD screw in choke.28" barrel is excellent with minimal handling wear.
The GLOCK 19 in 9 mm is ideal for a versatile role thanks to its reduced dimensions when compared to the standard sized option. In addition to its use as a conventional service pistol, it is ideal for use as a backup weapon or for concealed carry purpose.The GLOCK G19 9mm Semiautomatic Pistol is constructed with a 5.5-pound trigger, a polymer grip and a 4.02-inch barrel. This centerfire pistol is completed with fixed front and rear sights and topped with a matte finish.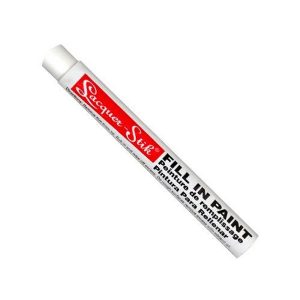 This item features: -Specially formulated paint in stick form designed to color-brighten stamped or engraved lines and lettering. -Paint stays flexible, expands and contracts with the surface. -Contains no solvents. -Long-lasting will not rub off or smear. -No mess or waste, eliminates dripping brushes and paint spills. -Temp. Range: -50.0 F [Min], 150.0 F [Max]. -Applicable Materials: Metal, Plastic, Ceramics, Wood, Rubber, Glass. Meets U.S.A. federal specification TT-F-325a I and MIL-STD 171.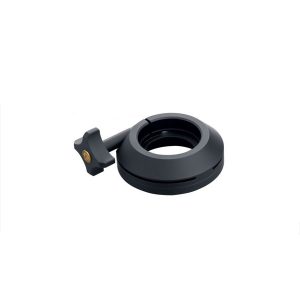 Leupold Digital Camera Adapter for Spotting Scopes 58380 is the perfect choice for combining the digital camera with the Leupold 12-40x60mm spotting scope. With Leupold Digital Camera Adapter in place you simply locate the target through the Spotting Scope Accessories, attach the Spotting Scope Accessories, and capture the image. From Pectoral Sandpipers on a distant mudflat to Dall's Sheep on a distant peak, Leupold Digital Camera Adapter makes capturing those images a snap. The main unit is designed to fit Spotting Scope Accessories, with a 58mm diamater lens.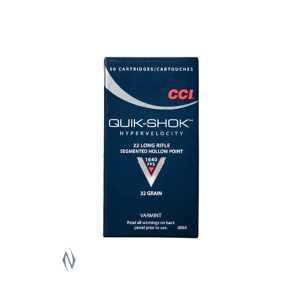 Mfg Item Num:       0064        




Category:           RIMFIRE ROUNDS                




Caliber             :22 Long Rifle (LR)




Bullet Type         :Copper-Plated Segmented Hollow Point




Bullet Weight       :32 GR




Muzzle Energy       :191 ft lbs




Muzzle Velocity     :1640 fps




Casing Material     :Brass




Sub Brand           :Segmented HP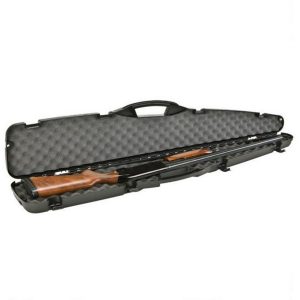 Thick wall construction and tough, easy-open latches make this case an simple choice for every gun enthusiast. The large, molded in handle completes a durable long lasting product that will last for years. Case holds one rifle or shotgun.
Thick-walled construction
Molded-in handles
Heavy-duty latches
Padlock tabs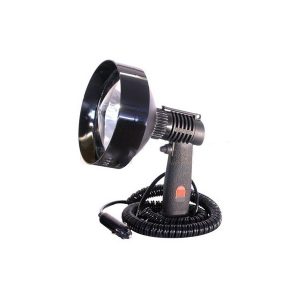 Lightweight, hi-tech engineering polymer construction for extreme strength and durability
• Computer designed parabolic reflector for maximizing bulb output and performance
• Reflector housing rotates to easily tailor beam pattern to suit the operator's requirements, flood or spot
• Quality On/Off switch for operator comfort and durability
• 5/16 BSW durable brass ferrule for mounting options
• Ergonomically balanced handle for superior handling with user friendly texture to ensure 'no-slip' in adverse conditions
• High specification bulbs to ensure unequalled brightness
• Lanyard securing point for extra security
Fabric/Material
Forged Steel, Machined steel
Gun Model
Remington Model 700
Blaser sling swivel loop and pivot pin/screw.
Fits all Blaser rifles with fixed studs and will suit straps of up to 20mm x 3.5mm
Ammo
GAMO Match Classic is a precision pellet for training. GAMO Match Classic a relatively light weight and flat head that cuts targets cleanly makes this pellet tops for shooters wanting tight groups. High accuracy and excellent value for money.
Extremly accurate training pellet for the demanding shooters.
Take the sure shot on budget .32 ACP rounds. Prvi PartizanTM has your answer here… a 71-grain full metal jacket bullet for smooth, trouble-free feeding.
Practice made simple for your next visit to the range or plinking in the backyard. Brass-cased, Boxer-primed, fully reloadable. Non-corrosive. "IK" headstamp. Muzzle Velocity: 902 F.P.S. Muzzle Energy: 129 ft.-lbs. Packed 50 rds. / box, 1,000 rds. / case
Today they produce ammunition using high quality components which is used by hunters competition shooters law enforcement agencies and militaries around the world. – This product is brass-cased Boxer-primed non-corrosive and reloadable. It is both economical and precision manufactured by an established European cartridge producer.
Technical Information
Caliber: 9x18mm (9mm Makarov)
Bullet Weight: 93 Grain
Bullet Style: Full Metal Jacket
Case Type: Brass
Ballistics Information:
Muzzle Velocity: 1049 fps
Muzzle Energy: 224 ft. lbs.
Shooting Accessories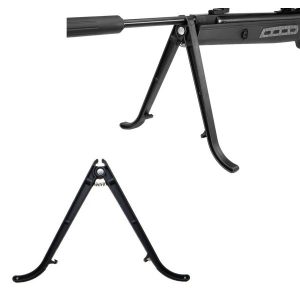 Black. Hard plastic. Spring-assist opening with leg locks. Extra foot grips prevent sliding or movement. Fits all Hatsan air guns.
The spare air cylinder for Hatsan BT65 and Galatian PCP air rifles. This model has a capacity of 255cc and is outfitted with a pressure gauge. Maximum fill pressure is 200 bar.
The air cylinder has a diameter of 35 mm and is 580 mm long. The Quick-Fill adapter will allow you to fill it in a matter of seconds.
Air stripper
For Select .22-cal Hatsan air guns
Acts like a compensator, removing turbulence
Mounts on muzzle
1/2″x20 TPI
3.076″ long
.94″ outside diameter
The sound moderator for PCP air rifles from Turkish manufacturer Hatsan. It is designed for calibers .177, .22 and .25 (4,5 mm, 5,5 mm and 6,35 mm). Your rifle will shoot more silently with this model attached.
It has a 1/2″ UNF thread and it can be easily mounted on the muzzle of your rifle. The moderator is 195 cm long and has a diameter of 31 mm. It weighs 200 g.
The extended muzzle break for Hatsan AT44 PCP air rifle. This model can be used with both .177 (4,5 mm) and .22 (5,5 mm) calibers. It has 1/2″ UNF thread and it can be easily mounted on the muzzle of your rifle.
This model is 59 mm long and has a diameter of 20 mm. It only weighs 24 g.
10rd mag with .177 caliber
10rd mag with .22 caliber
9rd mag with .25 caliber
Guns & Fire Arms